This year's stipendium went to a researcher in Italy, Dr. Flavio Gazzani.
In his application, Dr. Gazzani explained he was interested in exploring the possibilities that digitalisation of the economy offers a myriad of possibilities ( fast monitoring, feedback mechanisms and small, frequent changes in levies, and so on)  to introduce environmental taxes on potential pollutants that can be raised at a pace sufficient to stimulate change and slow enough to ensure pollutant-dependent firms can phase out without going bankrupt. At the same time, redistribution mechanisms can be introduced to take the collected levies and pay them into every taxpayer's account. This approach could redress concerns about inequity and indeed might result in some  low-paid citizens being better off overall.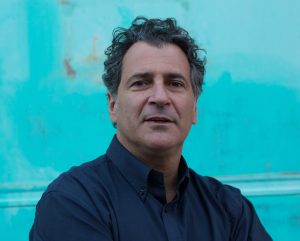 His theory was that fears that environmental taxes hurt the poor are justified but could be allayed if this  modern, digital approach could be developed. At the same time, by introducing environmental levies and redistributing them, investors would understand that consumers were in a position to pay for lower-priced, non-pollutant carrying products thus incentivising investment in green technologies.
The full paper, titled Transition to Socio-ecological Sustainability Using the Environmental Fiscal Reform will be available from  the Journal of Environmental Assessment Policy and Management (JEAPM).
Dr Gazzani is now a research fellow of the Foundation.
We reprint the abstract below for the submitted paper.
This study explores experience with environmental taxation and discusses proposals to take advantage of the digitalisation of the economy to overcome its regressive effects and stimulate investment in new green technology. Digitalisation offers opportunities to influence economic behaviour using frequent adjustments of taxation levels according to feedback on the environmental performance of society. Levies collected can be used as a feedback mechanism too, distributed to each citizen. These flexible fiscal instruments work together to stabilize the economy and redistribute funds to citizens, thus avoiding impact on equity. The basic approach of these instruments consists of the application of a surcharge on the introduction of the pollutant into the economy. The purpose of the feedback mechanism is to monitor and control how environmental fiscal reform affects the whole economy in terms of producers' and consumers' behaviour, and introduces adjustment and correction measures when the rate of transition away from pollution does not meet targets or taxation negatively   impacts low income households and discourages green investments.
More information
Read about Dr. Gazzani here.